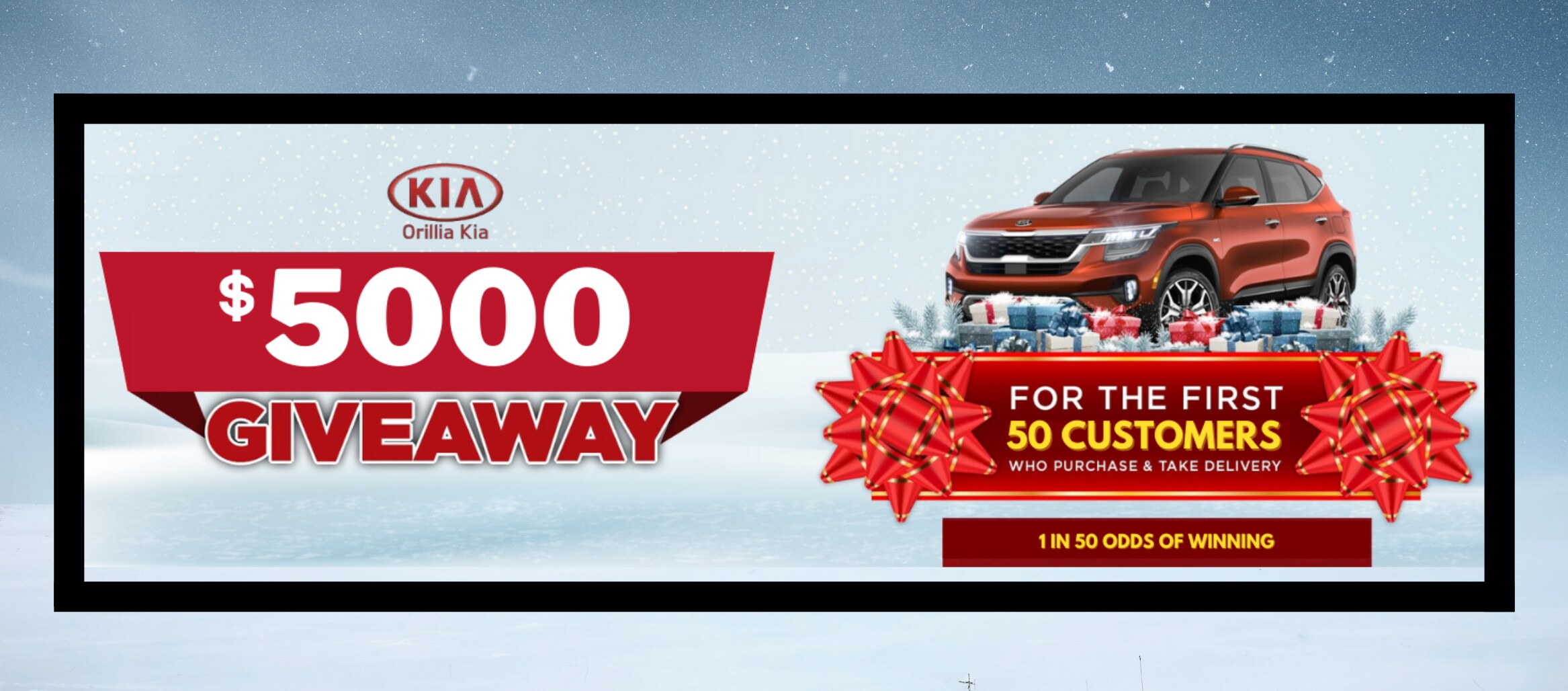 During this time our Showroom is 100% Appointment Only at ORILLIA KIA!
.
Book Your Appointment Today for your chance to WIN $5000 or a FREE TV!
We're here to help and can't wait to get you behind the wheel of a new ride! 
Book Your Appointment NOW!
This promotion lasts until January 1st 2021. Please contact dealership for pricing and details!